"Among the most hardboiled of Indian crime writers..."
​World Literature Today
In an alternate India ruled by corrupt politicians, criminal syndicates and violent mobsters, remorseless contract killer Virat Nariman has been called out to execute a mark in exchange for information on his daughter's killers.
Anya's headless body found in a dumpster, drives the hitman to hunt every link in the long chain of a sex trafficking ring.
Unknown to Virat, the fate of Gulab Sharma, a 17 year old kidnapped from the heart of Indraprastha journeying through the sex slave pipeline, is tied to his success.
Will he manage to deliver bloody justice to the criminals who exploit and mercilessly murder women? Will Gulab run out of time? Find out in
His Night Begins
, a hardboiled crime novel set in India.
Buy from Amazon US, Amazon UK or Amazon india
---

Praise for HIS NIGHT BEGINS

"This is a dark and disturbing tale of revenge, retribution and justice. With a riveting plot and many interesting characters Nikesh Murali takes us through the murky world of sex trafficking and kidnapping. His protagonist is a vengeful father who vows to track down those who had kidnapped and killed his daughter. He is also a killer for hire, a highly trained assassin which makes it all the more worse for his adversaries. The book is unputdownable right from the first page and I wish I could send Virat after every rapist and child molester in this world. I really do like his brand of justice."
Sumeetha Manikandan, Author of The Perfect Groom

"Brilliantly plotted. An engrossing novel."
Pritesh Bhosale, Author of The Last Yogi

"Like watching a Bollywood blockbuster."
Sapna Bhattacharya, Author of The World of Cloudtains

"Love Virat Nariman. Reminds me of Marv from Sin City."
Uday Satpathy, Author of Brutal

"As a die hard fan of crime fiction, I can say this is a must read."
Sanjana Parikh, Bloody Good Book blog

" I have seen this topic being tackled just in Bollywood movies. Intriguing and interesting. I am in love with Virat Nariman."
Hetika Sanghani, Book Reviewer


Powered by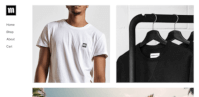 Create your own unique website with customizable templates.